Here you will see all of the products I offer to you.
I also make "Soapbags". These can be made from any
pattern
These are approximately 4"x4".
My own little invention so you can stick a nice size bar of soap, soap scraps, or even potpourri inside! These can be made with or without drawstrings.
This lovely washcloth gives a very "pointy" appearance with shapely holes going throughout the cloth. Very stunning!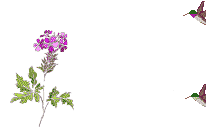 This is a thick, nubby cloth. Because this stitch (Astrakan, also known as Trinity) makes a bobbled-like surface, the washcloth is good for after-jogging showers or anytime that someone wants a more invigorating shower or bath experience...or in a sauna.

Looks like little "pearls" flowing diagonally across this lovely cloth.
Very rich-looking!
Approx 8"x7"

This very different "horseshoe-shaped" cloth will be a great conversation piece.
Why not treat your customers, or even youself, to this wonderful cloth!
Approx 8"x8"


Little puffy diamonds going across a lovely knitted cloth.
How classy can you get!
Approx 8"x7"

Lovely little triangles and very puffy yet also exfoliating. Feels wonderful on your skin with your favorite soap!

This washcloth is very exfoliating, like little bumps doing down your skin!
This is a very "fancy" washcloth which I call the "FAN". Very pretty and soft.

This is a very popular one called Grandma's Favorite. The reason is because it will last forever!


If you like the checkered look, this one's for you! Very puffy and exfoliating!